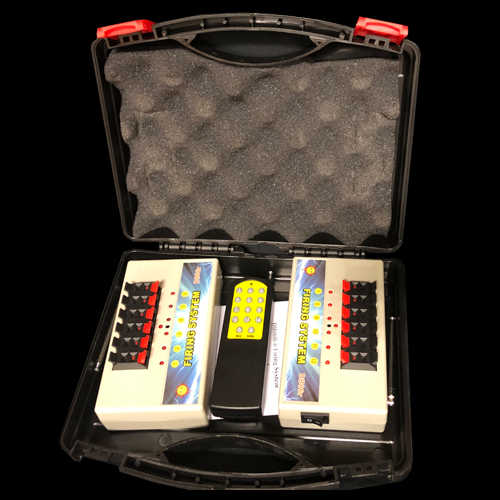 Shoot your display like the pros! Our Shooting Star Wireless Firing System allows you to set up your fireworks display in advance and fire by remote control. Now you can fire the show and watch the show with your audience.
Just clip a Talon electric igniter onto the fuse of each firework and plug it into a cue on a module. When you press that cue button on the transmitter the module will energize the Talon and fire the firework. A Talon igniter is needed for each firework and they can only be used once. But your Firing System will fire show after show after show.
The System comes with 2 Modules each with 6 cues, transmitter and a hard shell case.
300-500 meter wireless range
Continuity check ensures that every firework will ignite
(Talon igniters are not included)